Janet Afary
Janet Afary is a native of Iran and a historian of modern Iran. She holds the Mellichamp Chair in Global Religion and Modernity at the University of California, Santa Barbara, where she is a Professor of Religious Studies, Feminist Studies, and History. Afary is the author of Sexual Politics in Modern Iran (Cambridge University Press, 2009, winner of the British Society for Middle East Studies Annual Book Prize); The Iranian Constitutional Revolution (Columbia University Press, 1996); and (with Kevin B. Anderson) Foucault and the Iranian Revolution: Gender and the Seductions of Islamism (University of Chicago Press, 2005). Afary has served as president of the International Society for Iranian Studies (ISIS-MESA). 
Roger Friedland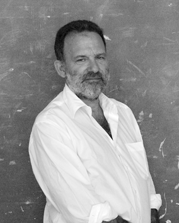 Roger Friedland is Professor of Religious Studies and Sociology at the University of California, Santa Barbara.  Friedland, a cultural sociologist, is doing survey research on the relation between love, gender, sexuality and religion both in Muslim majority countries like Egypt, Iran, Tunisia and Turkey with Professor Janet Afary and on American university students with John Mohr and Paolo Gardinali.  Friedland also works on questions of institutional logic and uses politicized religions around the world as a site through which to develop this approach.  Friedland is the co-author of The Fellowship: Frank Lloyd Wright and the Taliesin Fellowship and To Rule Jerusalem.   Friedland is also a blogger for Huffington Post. http://www.huffingtonpost.com/roger-friedland/
Paolo Gardinali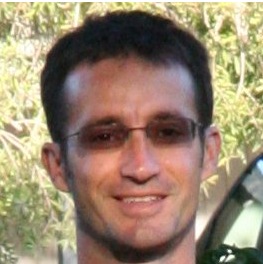 Paolo Gardinali is the Associate Director of the UCSB Social Science Survey Center, and has over 25 years of experience in the survey fields. He received his Ph.D. from UC Santa Barbara in 2003.
John Mohr
John Mohr received his PhD from Yale University in 1992. His primary interest is in the empirical study of meaning systems. His focus has been on developing applications of formal methods of relational (network) analysis to the study of discourse in institutional systems. He was originally trained as an organizational sociologist and his early work was concerned with the rise of bureaucratic forms of rationalization in the American social welfare sector (focusing in particular on Progressive Era New York City). More recently he has been active in developing programs for broadening participation in graduate education and his research has shifted to looking at how universities manage the need to pursue racial, ethnic and gender diversity in a post-affirmative action policy climate. He has also been looking at how faculty come to be engaged as change agents on their own campus. He has been a visiting professor at the University of Rome as well at the Maison des Sciences de L'Homme in Paris. He has served as chair of the ASA section on the sociology of culture and currently serves on the editorial boards of Theory and Society,Poetics and The American Journal of Cultural Sociology.
Meike Radler

Meike Radler was raised in Canada to German parents and thus was raised bilingually. After completing high school in Hong Kong, she is currently completing her undergraduate education, majoring in Social Research and Public Policy at New York University Abu Dhabi. Her research interests focus on inter and intra-state cross-cultural conflict on both an individual and systemic level and both how it relates to problems between states in international relations and within states, in terms of immigration tensions. Thus her current research focuses on the perceptions of social mobility and different religious practices among second generation Turkish migrants, particularly women, in Germany.
Jade Elizabeth Borgeson
Project Designer

Jade is an undergraduate student at New York University's satellite campus in Abu Dhabi and an independent graphic designer. Passionate about social research and the digital arts, Jade works with researchers, academics, and social entrepreneurs to produce quality design with a socially-minded purpose. Jade is starting up her Senior year at NYU: Abu Dhabi in the Fall, and hopes to continue on to study public policy and social work in New York City.
Cambria Naslund
Student Data Analyst

Cambria grew up in upstate New York and Santiago, Chile. She is currently an undergraduate student at New York University Abu Dhabi, pursuing majors in Sociology and Psychology. Her research interests include religion, gender, and sexuality. Her current focus is the role of religion, tradition, and gender expectations in the romantic and sexual lives of young Turks.
Mastewal Terefe Taddese
Research Assistant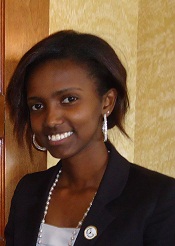 Mastish is an undergraduate student at New York University, Abu Dhabi; pursuing dual bachelor's degree in Political Science and Social Research & Public Policy (SRPP). Her research interest ranges from public policy on immigration, education, human rights to the role of religion and religious norms in modern societies. She is a Harambe Entrepreneur Alliance (HEA) Associate 13 and a former intern at the Brennan Center for Justice at NYU school of Law and Africa Center for Open Governance (AfriCOG).
Megan Vincent
Research Assistant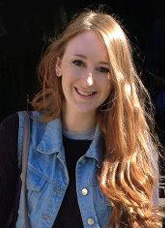 Megan was raised in Christchurch, New Zealand and is a rising sophomore at New York University Abu Dhabi. She is currently majoring in Social Research and Public Policy and Visual Art, with particular interest in the potential of community building public art. Her current fascination and research focuses on the role of physical attractiveness in love, sex and marriage.